UseResponse On-Premise Help Desk Software
On-Premise Help Desk plan provides you full control over your support system. Totally manage and control your installation and hosting, or run it off the internet.
Start Free Trial
Test all the features of On-Premise Enterprise Help Desk. No credit card required.
What is On Premise Help Desk Software?
On-premise help desk software is a help desk tool that can be installed and deployed on the host servers.
On-premise help desk software is designed for collecting, organizing and managing customer and internal inquieries. Help desk software helps to bring conversations across different channels into a single place, track user requests in a form of tickets, faciliates communication with customers and ther customer support-related issues.
Help desk software can also be used for internal collaboration among team members in a company, and provides a way to track which issues have been resolved, which have not received replies, allows to escalate urgent issues, etc.
Besides On-Premise installation, you can also consider Cloud (SaaS) or Hosted Help Desk Deployment. Contact us for details.
Your Servers. Your Data. Your Control
Handle Omnichannel Communications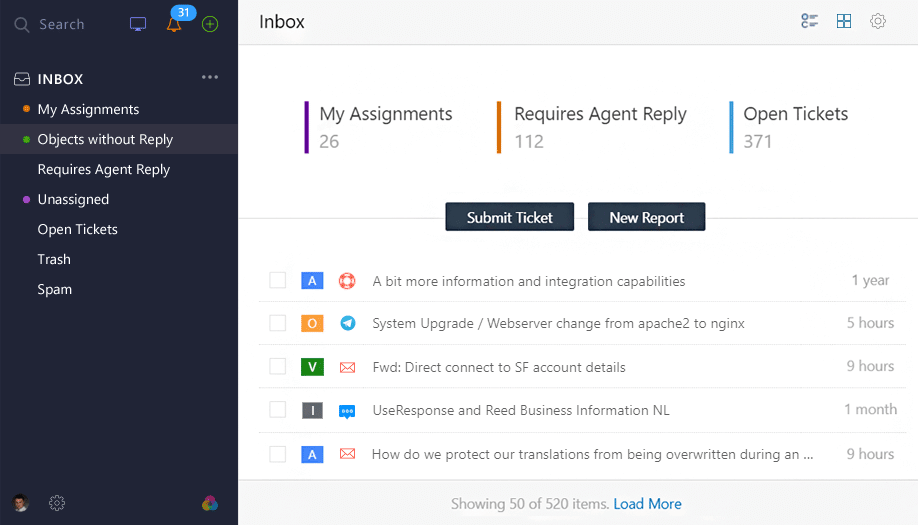 UseResponse PHP ticketing system provides you with a convenient platform to handle all the client conversations through the various sources such as email, Live Chat with most popular messengers (WhatsApp, FB Messenger, Telegram, WeChat, etc.), social media, support forms in one single place.
Organize Effective Customer Self-Service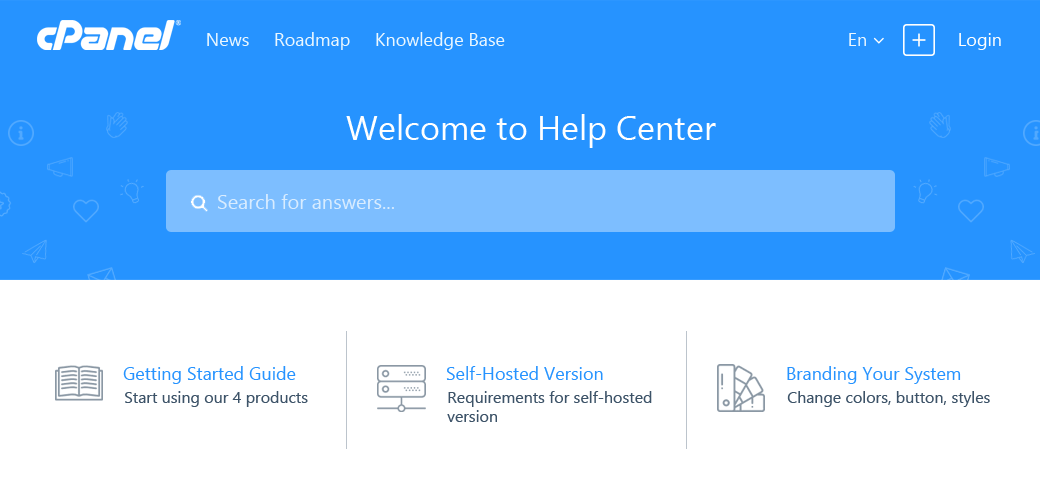 Feel the power of self-service with Customer Community Portal by collecting requests and offering public answers.
Organize Knowledge Base to cover the documentation a customer may need at certain steps of customer journey, and provide answers to popular questions via FAQs.
Communicate online using Live chat and set up chatbot scenarios for customer service automation based on user behaviour.
Improve Teamwork & Collaboration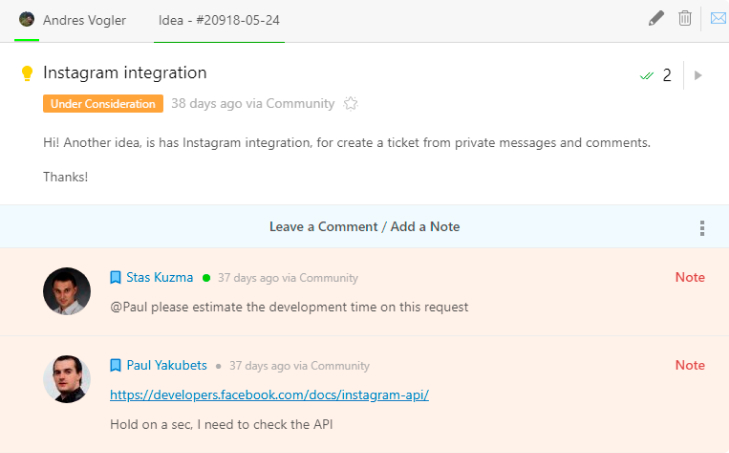 Our help desk allows to keep all the internal communications related to a ticket within the support system.
Private notes, business hours, internal communications, agent collision control, breaking tickets into smaller tasks make UseResponse stand out among other support desk ticketing software.
For effective teamwork you can also use such features as custom reports, Kanban boards, SLA rules and automations.
Measure & Analyze Support Performance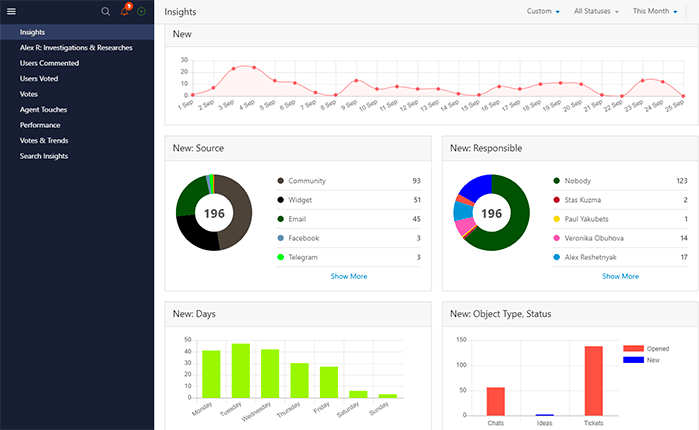 Analyze your team's performance and trends using visual dashboard with key support metrics.
Track your customer satisfaction level (CSAT) and find the areas for improvement.
Create custom reports and Kanban boards to get better visual insights.
Why Use UseResponse Self Hosted Ticketing System?

Flexible Configuration
Customize the interface and settings according to your needs.

Open Code
Get acess to open code to modify HTML/JS/CSS/PHP.

Data Control
Store sensitive data on your servers, and have full access to the databases.

Compliance
Store all your customers data and backups on your own servers for GDPR, HIPAA, ITAR or other compliance.

Security
Safeguard and encrypt your data and control access in variety of ways (SAML, OAuth, LDAP SSO, etc.)

Simple Installation
It requires less than 15 minutes to install and setup UseResponse Self-hosted help desk on your server.
Available On All Devices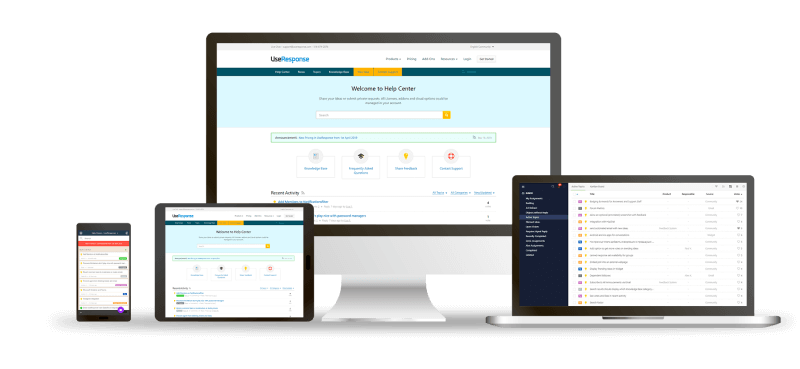 What Our Customers Say
" Our company has been choosing among the set of proposed customer service programs appropriate one for a long time. As the main task we set - the ability to reduce the burden on customer support department, to arrange a convenient system of reporting and evaluation of the support department. In recent years, increased load and fulfilling of all incoming requests was very challenging for us. Selection was carried out by voting, to were choosing from 4 varients put forward. UseResponse received the most votes, especially I want to mention an open code version of Self-Hosted Help Desk. You can adjust the program as you wish. We did not need some standard blocks, so we simply removed them, the convenience of withdrawal of a report on agents saved the time for their evaluation. We want to note also the speed of the employees, we have received a very quick response to our request for setting up tickets. In general, the cost is very cheap for such a functional product, in the future we plan to use all the facilities of UseResponse. "
Self-Hosted Help Desk for Data Sensitive Companies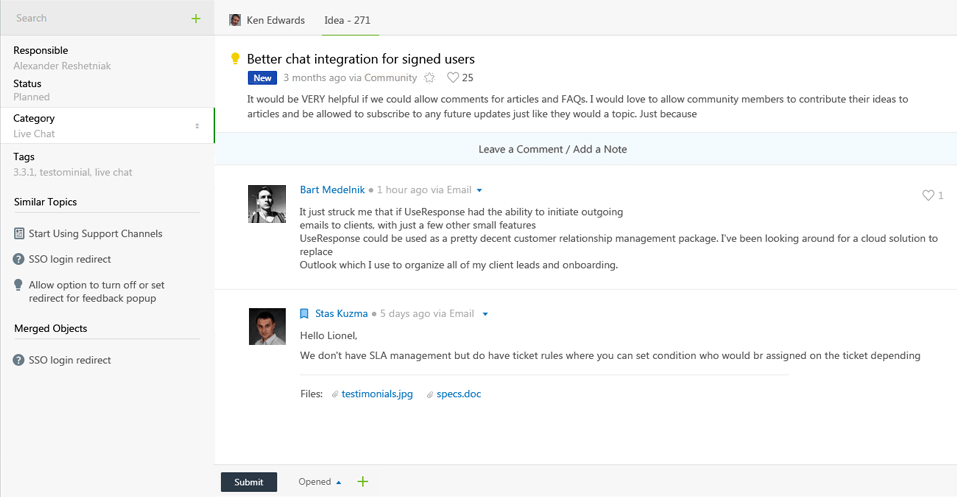 On-premise ticketing system works best for large and enterprise companies with their own IT infrastructure and resources.
Companies from various industries such as IT, Banking and Financial Institutions, HR, Real Estate and non-profit organizations can benefit from our on-premise ticketing software by meeting legal, regional or industry data storage requirements.
Trusted by leading companies







Improve Your Customer Support
With On Premise Help Desk Software
Ready to give a try? Sign up for free to see all the features in action or book 1-in-1 online demo