Best Choice in Help Desk Issue Tracking Software
Get rid of messy support requests and be better organized with our issue ticketing system
Why Use Issue Ticketing System
Help desk issue tracking software is a platform where trouble tickets get collected, sorted, managed, resolved and reported. Issue ticketing system converts all the incoming requests from multiple channels into tickets and serves as a bridge between the client and the company. Meanwhile, issue ticketing software can serve as an internal bug tracking and project management system.
Issue Tracking Software For Your Company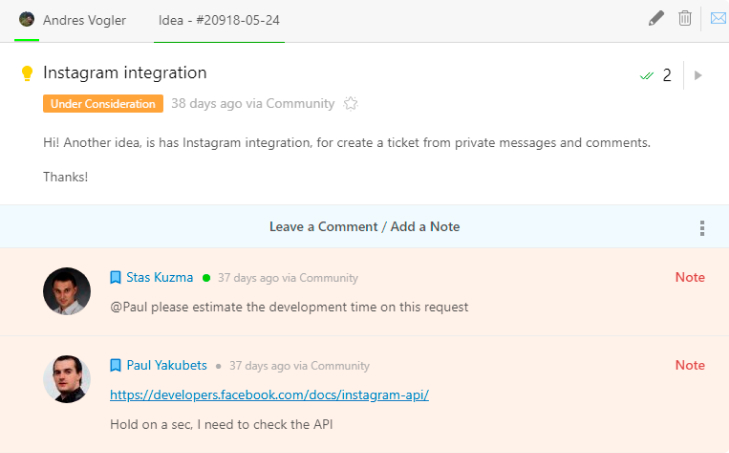 - Intuitive easy-to-use interface
- Fully customizable - Free consultations & installation assistance - Effortless ticket submission and tracking - Custom reports and notifications - Automation rules and smart assignments in
help desk software
Issue Management
To track the issues you can create custom ticket form to capture all the information you need, set issue the priority level, allow to send you the attachments, etc.
Meanwhile you can allow your Agents to submit an issue on behalf of your client after a phone call or a meeting.
All the incoming requests from various sources (email, social media, support center) get accumulated and managed in one single issue ticketing system.
Custom Workflows
Using automation rules and smart assignments of
php ticket system
you can create custom rules to assign a ticket to a certain agent automatically or distribute the responsibilities among all the agents in the team.
In issue tracking software you can create custom priorities of issues and statuses based on your custom workflow.
Team Collaboration
- In our help desk issue ticketing system you can have several agents to be responsible for one ticket.
- Break down large ticket into smaller manageable tasks.
- Priorityze Issues and use Kanban view and product roadmaps to better visualize issue management.
- To analyze performance and measure workload use smart analytics tool.
UseResponse Core Features
Ticketing System
Self-Service Help Center
Live Chat Widget
Smart Assignments
Bug Tracking
SLA Management
Triggers
Reporting & Analytics
Automations & Notifications
Business Hours & Time Zones
Macros
Conditional Fields
Single Sign-On
Satisfaction Rating
Tickets Visibility
Restful API
See All These Features Live
With Our Specialist
Get in touch with our consultant to see how our help desk issue tracking software can be helpful in your particular use case.
Highly Reviewed Issue Ticketing Software
"UseResponse serves as our primary online customer support hub. It allows us to collect feedback data from our customers, which helps us to understand the quality of our service and to discuss making improvements accordingly. The reports and data compilation features let us put together information quickly so we can respond to issues as soon as possible and provide a better experience for our customers. "
Trusted by 1000+ companies