Best Chatbot for Customer Service
Use omnichannel chatbot builder to scale-up your customer service & support processes
Aggregate Multiple Messaging Channels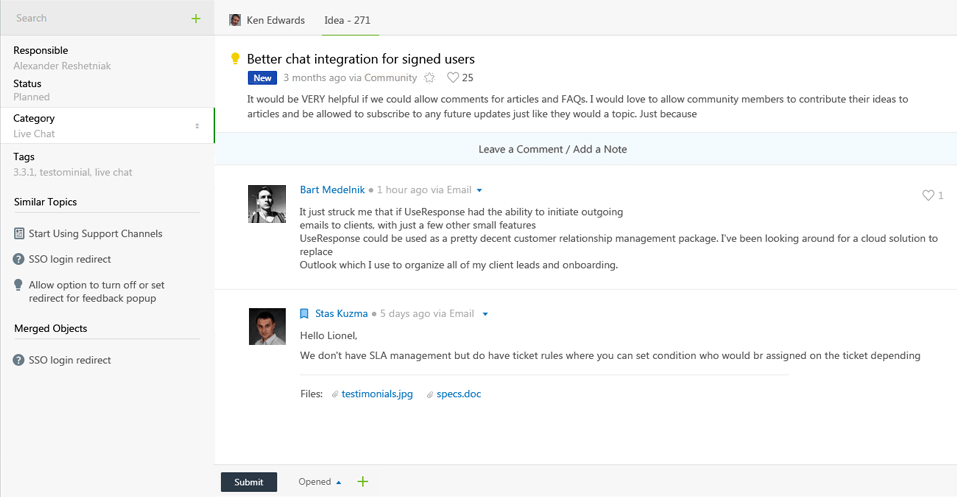 Provide your customers with the option to connect with your company using their favorite channels of choice, and manage all these inquiries from one single place.
Provide Support 24/7 & Empower Self-Service
Automate routine work and simple requests to your customer service team to let them focus on more complex tasks.
Integrate your chatbot with Knowledge Base to provide instant answers to the questions from your customers and website visitors.
Let all the issues that can be handled without connecting to the support agent be resolved automatically.
Analyze and Improve
Get insights to improve customer engagement, support services and funnels based on conversations flow and user actions. Use chatbot analytics to discover weak spots and best hooks to make your customer service even better!
Learn How You Can Scale & Automate Customer Service with Omnichannel Chatbot
Schedule a personalized demo session to find out the ways your company can benefit from implementing chatbots on your website.
Easy to setup
No coding skills required. Develop complex communication flows between a user and a bot.
- Guide user to the requested information automatically
- Let the bot assign the dialogue to a certain agent
- Collect customer contact information
- Create ability to connect to the Operator
What our customers say
"UseResponse Live Chat with chatbots has been a lifesaver for our Support Department. The load of the requests is reduced and we can focus more on more complex issues. One of the biggest advantages of using chatbots is that we were able to eliminate the number of trash requests from messengers by 80%. "
Trusted by 1000+ companies






Ready to Automate & CX Across Digital Messaging Channels?
Create your first chatbot. 14-day free trial. No credit card required