Recent Gartner finding reveals that 74% of companies plan to shift some of their employees to remote work permanently: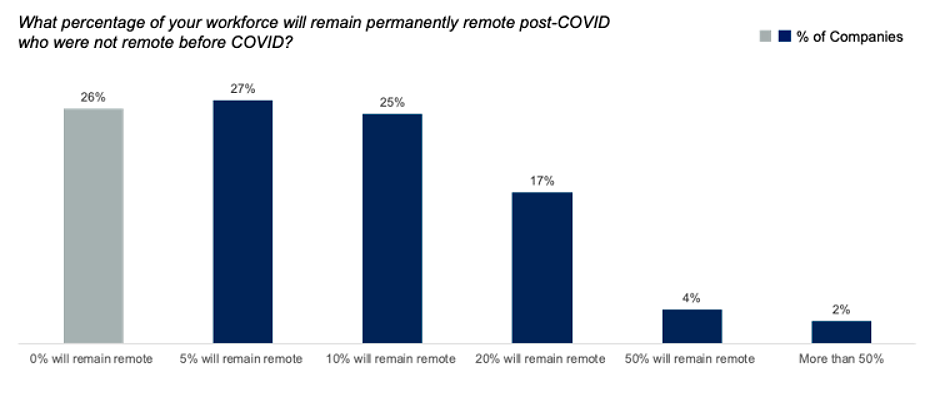 Such a shift requires companies to adapt to the new models of managing the internal cases and communications of the remote employees. Implementing an internal online employee portal increases employee service experience and team engagement by providing access to useful content, case tracking, and self-service helping to easily find answers to their questions. It also gives the employees an effective tool of communication making it easy for them to share their ideas and knowledge.
1. What is Employee Self-Service Portal?
Employee Online Self-Service Portal (also referred as Internal Help Desk, Employee Platform, or Employee Self-Support System) is a secure web platform for internal company communications, collaboration, interaction and issue management.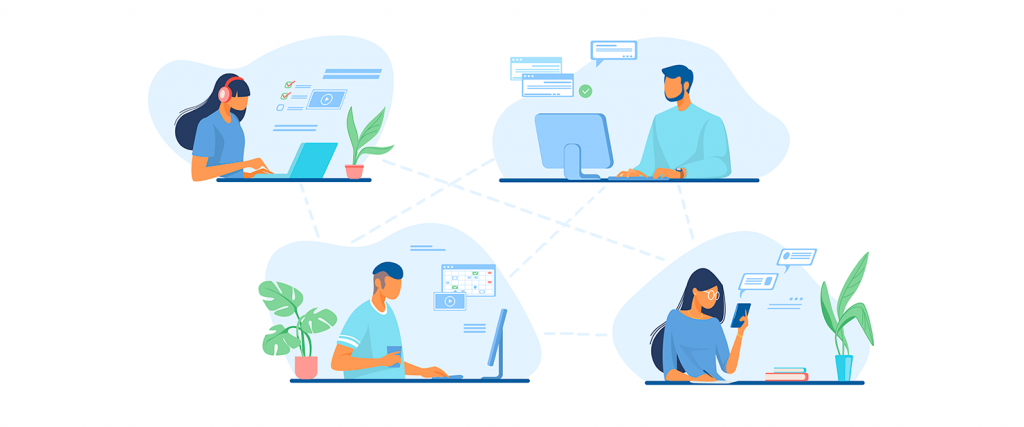 Providing employees with access to a helpful employee portal and self-service functionality, live chat, and case management, you can enhance the employees' satisfaction and loyalty.
2. Why Should a Company Use an Online Employee Self-Service Portal?
Among the most common goals of implementing customer self-service portal can be the following:
Creating an extensive internal knowledge base
Smoother onboarding and training of new employees
Easier knowledge management and collaboration
Streamlining corporate communications
Keeping all employees up to date to the recent company news
Organizing internal discussions on various topics, including the product development process
Introducing self-service and reducing the load on the HR department
Organizing internal case management
3. What Steps Should a Company Take to Build an Effective Online Employee Portal?
Before building an effective employee self-service portal the company should define its goals and challenges it is planning to overcome due to the use of the internal employee portal.
A company should think of its current processes and get a clear idea of what can be moved online and optimized. If organized the right way, an employee portal can be a great tool to drive more engagement and innovation.
Employee portal should be a secure place to store all the internal information and in many cases, according to the company policy, it should be placed on the company's servers.
When picking up employee portal software a company should take into consideration the instruments it already uses and think if there is a need to integrate them.
Define the company's goals in terms of improving internal interactions;
Pick up a tool based on the requirements;
Configure portal settings;
Fill out the Knowledge Base;
Create several portals for separate departments;
Bring Managers of employees portal onboard (these can be HR department, Team Leads, etc.);
Configure SSO for login with corporate emails;
Train employees. Build a unified document with rules on using the portal.
When introducing the new employee portal, remember that people do not like changes. In order to keep the portal organized you will have to introduce the rules of using the portal and watch people follow these rules in order to keep the portal relevant and useful.
4. How Internal Online Employee Portal Should Be Organized?
There is no universal solution for all. The organization of the employee portal should be based on the company's internal flows and the goals it is planning to achieve with the help of an employee portal.
Here are some of the structural elements that an employee portal can include:
Company policies;
Announcements and news;
Document templates repository;
Team wiki;
Communication platform (e.g. Live Chat or a forum community platform);
Internal ticketing system for case management;
Extensive search for self-service;
Platform for internal ideation.
Lots of CEO's and CTO's still prefer to host all the internal company software "on-premise". Sometimes it is dictated by internal regulations and policies, and sometimes by security requirements. So, when picking up the vendor, make sure they offer a self-hosted version.
5. What Are the Most Important Employee Self Service Portal Features?
The employee portal should be a secure place to organize closed discussions and manage the internal flows. It should be easy-to-use, relevant and up to date, so that your employees will admire using it.
Ideally, the employees should have the incentive to contribute to the portal to keep the information relevant and communications live.
Below are the core parts of a typical employee portal:
Self-service Knowledgebase
Knowledge Base is used to publish common "how-to" questions and public FAQs for employees, or even private articles for internal staff. It should help employees to easily find the answers to their questions.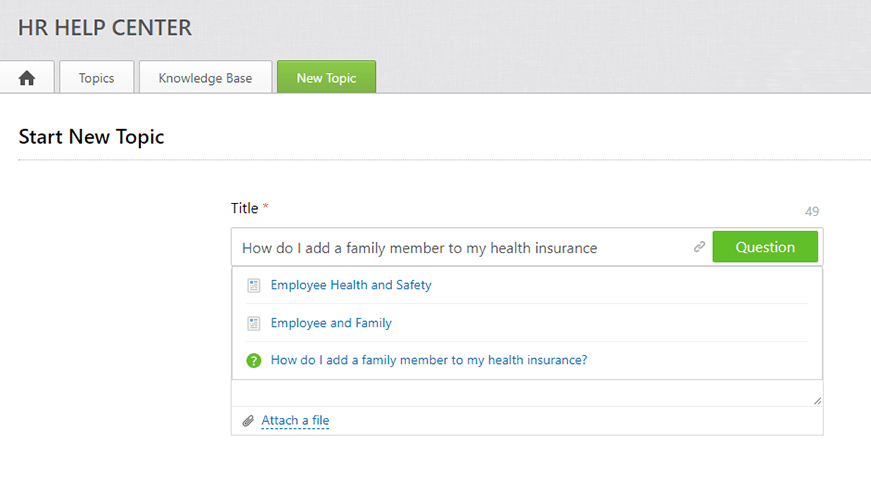 2. Collaborative Ideation Platform
This should be a creative space for your teammates to brainstorm and communicate new ideas either on product development, or company operation. Let your teams create ideas, discuss them, and vote the most popular ideas for further implementation.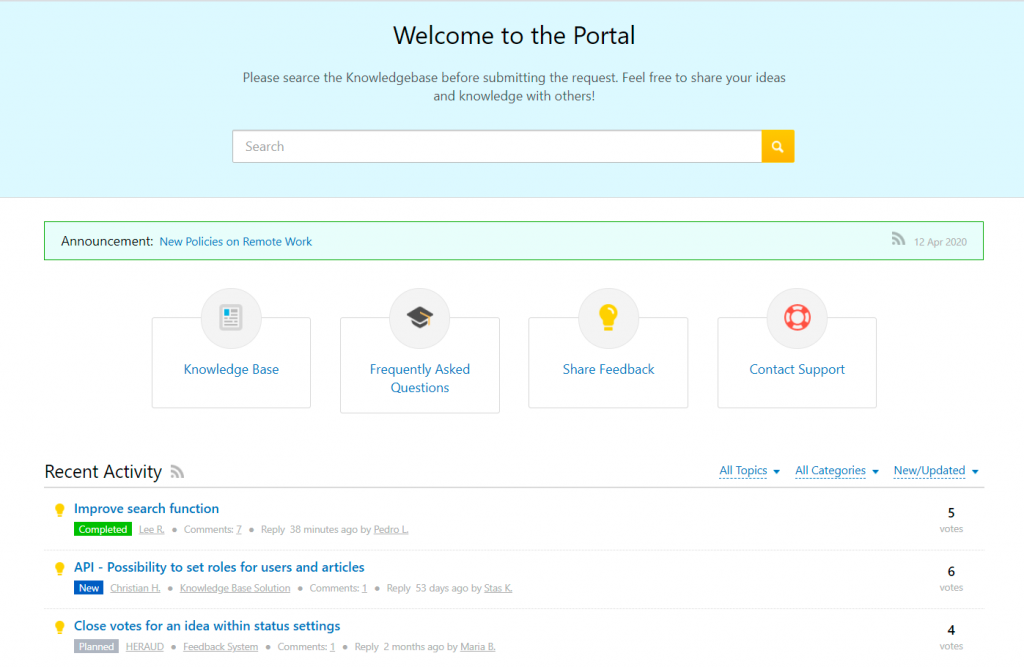 3. Help Desk/ Ticketing System
Internal help desk ticketing system improves handling of employees' internal cases and queries, it helps to keep the things organized, automate some flows, and speed up the processes.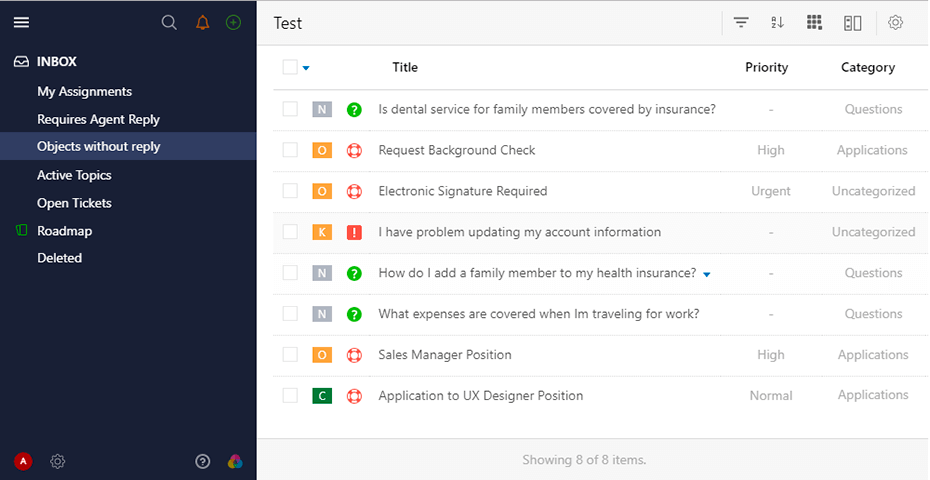 And below is the list of important features that should be taken into consideration when picking up the right tool for the employee portal:
Documents management;
Canned responses;
Single sign-on (SSO);
FAQ;
CSAT measurement;
Tools for internal communications;
Help desk automation;
Search tool;
News and announcements;
Analytics;
3rd party integrations.
Ultimately, the employee portal software should be customizable and flexible to be configured according to your company's flows. It should also provide a certain level of automation to take less resources to manage it. The right balance depends on the goals of the company, but in many cases, a healthy employee portal should be a place where employees find answers to their questions with minimum effort, communicate and collaborate effectively, and provide company feedback and suggestions for improvement.
In our company, we have organized the employee portal using UseResponse software, which combines all the features listed above and is very flexible in setting up and customization.
It may require some preparation and set up work at the beginning, but if configured properly, its benefits will definitely pay back within a short time.