Covid times have brought lots of new challenges and taught businesses to adapt to the "new normal". Nowadays, customers are expecting superior customer service that they can detect a great business by more than ever before. However, it is not always easy to understand what that level of service should be. Customer expectations are becoming higher and higher and it's a tough time for companies to meet and exceed them. In this article, we have covered eight basic things customers expect from strong customer service these days.
1. Meet Customer Expectations
The worst situation that customer service could get into is not meeting the customer's expectations. Usually, customers want to have their issues resolved in a single interaction, without having to contact the company representative, or if the issue is too complex to get resolved with self-service, they want to deal with a knowledgeable customer service representative. It may sound like a no-brainer, but so many companies actually fail to deliver the customer service their clients expect which results in a lot of frustration from the latter one's side.
Meeting customer expectations, and accordingly, efficiency is the first thing the customers expect from excellent customer service.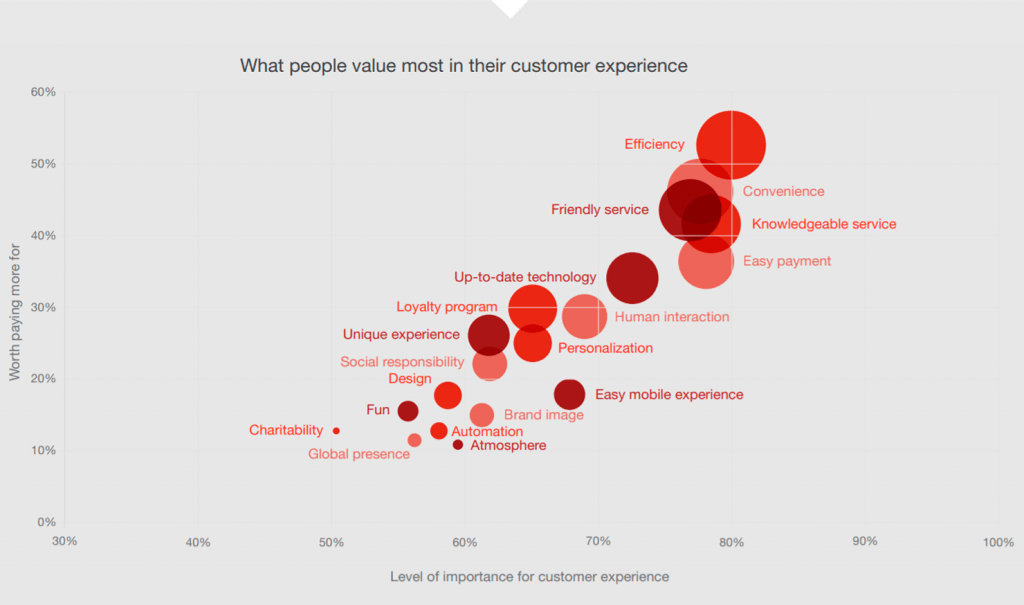 There are some things that your customers want to experience like the convenience and friendly service and some things that they will find sufficient for a good experience. However, if you miss the mark entirely, all your efforts may be in vain.
Tip: The point here is to measure customer satisfaction and understand what your customers expect from your customer service. Test and try until you find the best approach to solve this problem.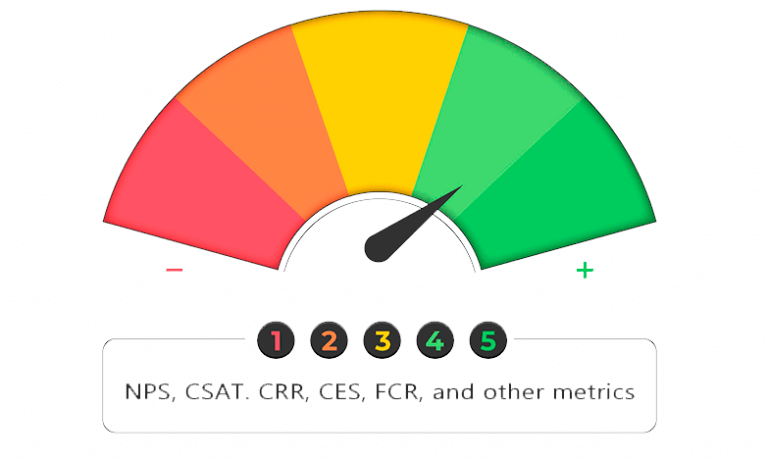 2. Be Proactive
According to the 2018 State of Global Customer Service Report, 70% of customers think positively of the businesses that contact them with proactive customer service notifications. What this means for you is that being proactive is something that most customers expect from your business and your employees, and this should be your competitive advantage. Here are some tips to follow:
Don't wait for your customers to get in touch with you to talk about their questions and their problems. Instead, reach out yourself and ask them whether they have any inquiries. The best way to connect proactively to your customers online is by setting up a chatbot or creating automation triggers for a live chat.
Create documentation you can follow on how and when you reach out to certain customers depending on their behavior on your site or interaction with your content.
Conduct customer surveys and use other ways to measure customer satisfaction at each step of the customer journey to find out what are the common problems your customers have with your products or services.
3. Provide Several Contact Options
Your customers want to have a variety of options for contacting you when they are in need. Multiple touchpoints add value to customer experience. The reality is that today 100% of contact centers offer at least one digital channel. Most of those channels—9 of 11 digital channels—are offered by at least 43% (Source).
Gartner reports that during the pandemic 41% of businesses faced contact center volume raise and digital communications became critical. To manage the increased volume of customer requests, 87% of companies consider digital communications critical in customer support flows.
Moreover, they want you to get in touch with them via their preferred channel just like when they contact you about their problems. However, there is another side to this situation. Depending on the complexity of the inquiry, this preference may change.
If the interaction has to be simple like checking the bank balance, customers will want to use either email or online self-service. On the other hand, if the problem is more complicated, talking to a live agent via the phone or live chat is preferred. This is why going omnichannel for communications is absolutely necessary.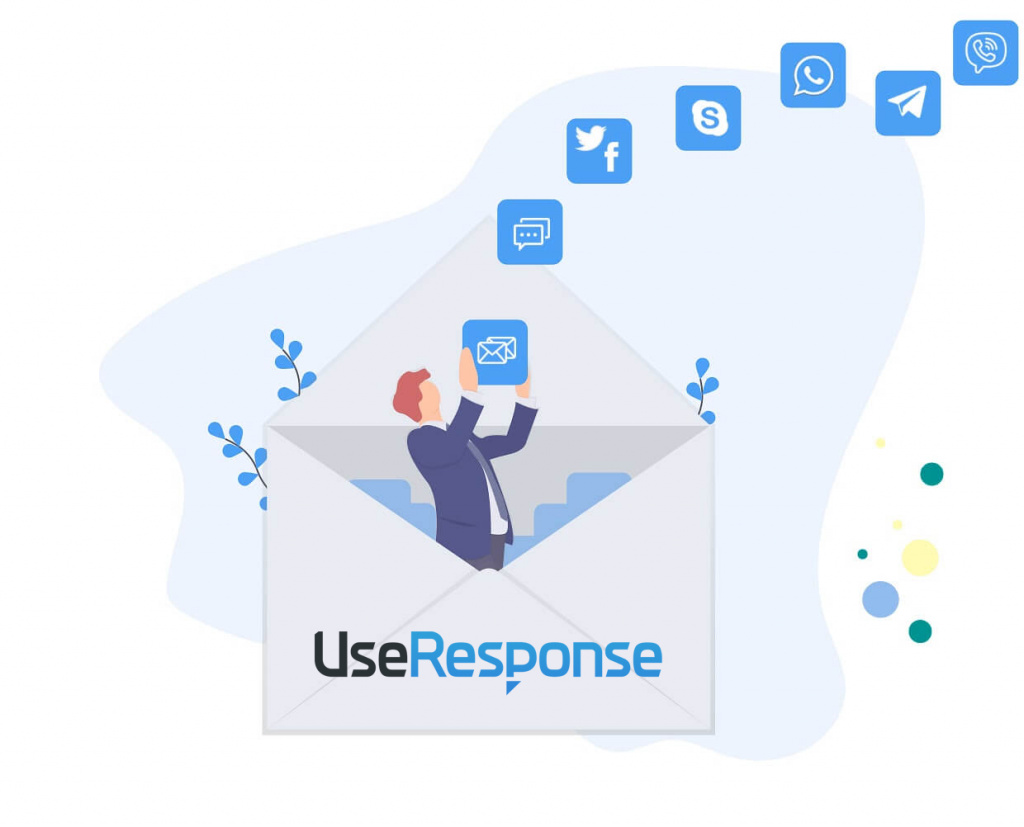 Also, you need to make sure that your support center is easy to find. This can be a link in your navigation or a "Help" widget, but it should be noticeable and accessible from any page of your website.
When it comes to providing an excellent customer experience across multiple channels, mobile customer service should be on a high level too.
4. Respond on Time
Another crucial aspect to keep in mind is the speed of your response time. This is the average time it takes your customer service agent to respond to your client's inquiry via one of the channels. Nobody likes to wait, so you have to ensure that you respond on time and meet your SLA policies.
At the same time, you must keep in mind that the ideal response time will vary by channel. If it is a live chat on your website, this should be nearly instant, while an email can wait a day or two. According to research, 53% of customers expect businesses to respond on Twitter within an hour. 73% expect the same response time when it comes to complaints.
| | |
| --- | --- |
| Support Channel | Average Benchmark For First Response Time |
| Email | 24 hours or less |
| Facebook | 1-24 hours |
| Twitter | 1 hour or less |
| Live Chat | 2 minutes or less |
| Phone | 3 minutes or less |
It is very important to take into account what your audience's preferred channel is and then determine the perfect response time taking into account various factors.
Modern customers want what they want now. They've gotten used to getting their shipments within hours or overnight and now want everything right away. Companies need to meet that demand with quick service and delivery.

Blake Morgan
5. Offer Self-Service and Contactless Options
Your customers want to solve their problems fast, without hanging on the phone for hours. Even those aged over 55 first visit the website and only then make a call to the customer service. This means that the experience your customers get online is crucial for further interaction to be positive, and quite often small problems can be solved automatically with the help of self-service.
In fact, 66% of customers are trying to use self-service before engaging with the customer service representative, and in many cases, they fail to find the necessary information cause there's not enough information provided, or vice versa there is too much information without the ability to sort through and perform an adequate search.
Gartner predicts that by 2022, 85% of customer service interactions will start with self-service, up from 48% today.
Let the customers do a little research before contacting the support directly, they may be able to find the answers and solutions to their problems on their own.
There are various ways to organize self-service, and the most effective are:
Introduce chatbot scenarios for most popular requests
Organize extensive searchable knowledgebase with articles & FAQs
In a recent survey, Pegasystems found that 45% of customers are more likely to use self-service today than before the pandemic. And today 82% of consumers are willing to use self-service, while almost 46% still don't expect it to work.
It is very important for you to create a self-service platform that will answer as many questions your customers might have as possible. Make sure that you have a FAQ page with the most common questions and direct your customers to the relevant pages if you have separate pieces of content that go more in-depth with the topic.
6. Offer an Easy Way To Leave Feedback and Act Upon It
According to the same 2018 State of Global Customer Service Report, 90% of customers expect to be provided an opportunity to leave feedback, and almost half of the surveyed customers think that companies don't actually act on the feedback they receive. This is an alarming tendency that probably has no less important cause.

To change this kind of view of your business, make sure that you provide an easy way to leave feedback, ask for it proactively, and show the proof that you take it into action. Let your customers know when you change something in the way your business functions after they complained about it or suggested a new feature. Create a transparent feedback loop, and always update everyone involved in providing feedback, by sending notifications.
Let your customers know that you really listen to their requests and act on them by making your product development roadmap public, and constantly update them on the status of their suggestions: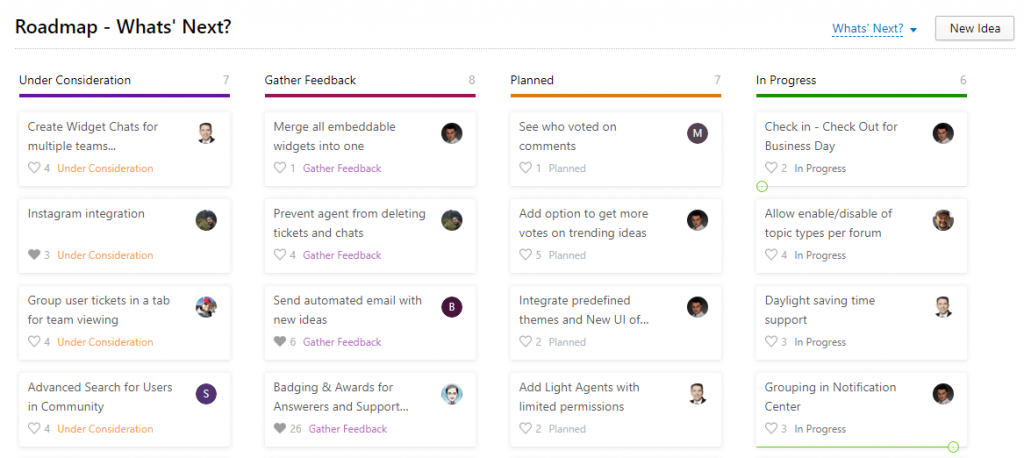 The point of all of this is that you want to establish a strong and lasting relationship with your customers. There is no better way to show them you care than actually listening to their feedback and responding with the necessary actions.
7. Provide Personalized Experience and Reward fro Loyalty
Your customers want to have a personalized experience, they expect customer service representative to know their contact, and the product/service information history. This is no longer an "if" but a "when". Most businesses have adopted this approach long ago making it so widespread that it has become a given rather than a fun additional option. If you are not sure how to create a personalized experience for your customers, follow these tips:
Use a CRM tool to keep track of all the data you collect from your customers. It's much easier for a phone call to go smoothly when your agent has all of the information about the customers in front of them. This way, the customer doesn't have to repeat all the details every time they call.
Send relevant promotions, offers, discounts, sales, and deals to customers via email or other channels based on their purchase history. Follow up with calls to ensure that they are satisfied or want to find out more about a certain product or service.
Give rewards for loyalty and recognition for how long the customer has been with the company. These can be discounts, special status or early access to your product releases, branded merchandise, etc.
Exceed your customers' expectations by contacting them proactively and following up. This will increase your chances of turning them into repeat customers or even advocates of your business.
8. Actually Solve the Problems
Last, and perhaps the most important, you have to solve your customers' problems. It is a very simple notion, yet many customer service employees fail to understand what that means. You not only have to provide them with relevant information but also solve their problem instead of making them figure it out for themselves.
Train your employees appropriately so that they can provide the best customer service and come up with creative ways to solve the issues your customers encounter. Every call your agents make, every email they send must be a step towards solving the customers' problem.
Most of your clients first of all value the efficiency of customer service, its speed, convenience, and human touch. Having a strong customer service that meets the expectations of your clients is essential for your business to have a good reputation. Never stop improving your customer service and always look for new ways to make it even better by going the extra mile to exceed your customer's expectations.
Final Thoughts
All customers value speed, convenience, knowledgeable and helpful staff, and friendly service as the most important aspects of a great customer experience.
In order to improve customer service in your company, try using all-in-one customer service software UseResponse that has robust instruments for omnichannel proactive customer support, customer self-service, and transparent feedback loop management to improve customer loyalty.